Deep Understanding
How educators are adapting their project-based curriculum for remote learning to create equity, communication, and successful learning
When schools closed to slow the spread of coronavirus, there was no playbook in the move to remote learning. Educators, students, and parents worked together, adapting to a system of video lessons, zoom meetings, and patient communication.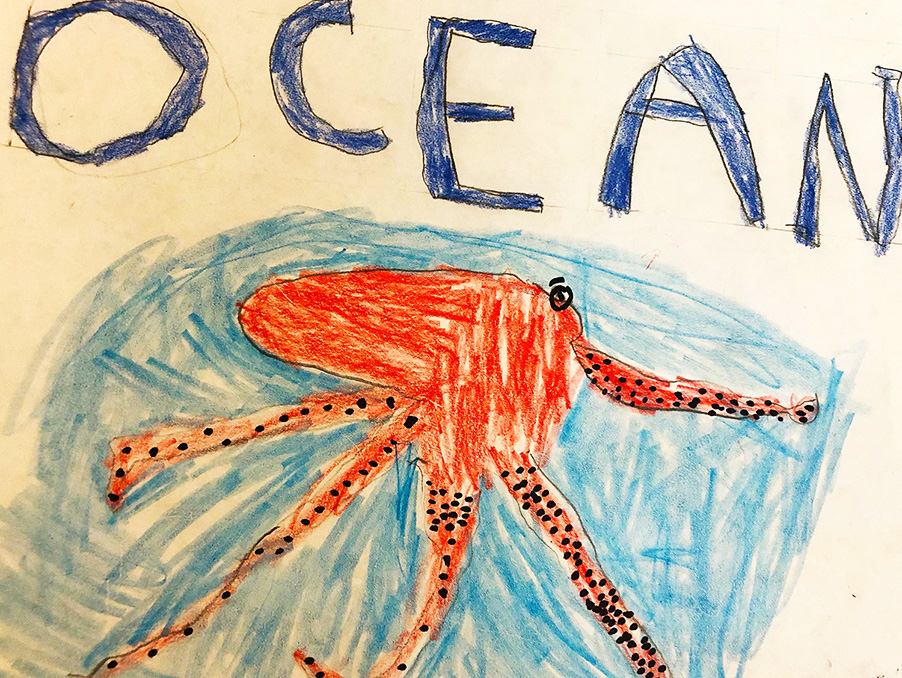 Students at Community Roots create covers for their original non-fiction books. (Lorrie Balton and her students)
At Community Roots, an elementary school in Brooklyn, everyone has hit a comfortable, albeit challenging, stride. The biggest challenge has been adjusting their project-based curriculum. This is a reality for many educators focused on experiential learning.
If an education practice involves visiting a salt marsh, inviting in families, having students run a restaurant, or exploring the physics of basketball, the pivot to learning from home is all the more difficult.
Importantly, these projects are rooted in experience meant for any student to take part in attempting to create an equitable education system. The pandemic has further revealed and spit the education equity gap. Some students are smoothly adjusting with access to technology, quiet and safe space, nature, and food.
This isn't the case for everyone.
Fortunately, educators are working overtime in isolation to bridge that divide, providing support for students who need it most, and hopefully restructuring the education system for the better.